Dongfeng 3Ton crochet-ascenseur camion à ordures aussi appelé camion à ordures détachable, etc. Il se compose de seau à ordures, crochet ascenseur et châssis de camion.
Ce type de camion à ordures à hayon élévateur (camion à ordures détachable) est populaire dans les petites villes, les villages et autres lieux de vie.
La caractéristique de ce camion à ordures élévateur à crochet est qu'un camion peut travailler avec plus de 10 seaux à ordures, il peut accélérer l'efficacité de travail, réduire également l'intensité de travail.
Dongfeng 3Ton hoollift camion à ordures (camion poubelle détachable) data sheet
Product

Diesel Power Type 3T detachable container collector garbage truck

Cab

Single row,Left/right hand drive with AC

Chassis

Brand

Dongfeng

Chassis model

Many for optional

Drive type

4x2

Tire Spec.

7.00-16

Tire Numbers

6

Braking System

Air braking

Clutch

Dry clutch, hydraulic remote control

Transmission

Manual

Engine

Model

CY4102-C3F

Horse Power(KW/hp)

70KW/95HP

Displacement(cc)/ Power(kw)

2659ml/70KW

Emission

Euro 3/Euro 4

Main Parameters

Overall dimension (L*W*H/mm)

5400x1980x2300

Wheelbase(mm)

3360

Axles No.

2

GVW(kg)

6495

Curb Weight(kg)

3300

Leaf spring No.

8/9+5,6/8+4

Approaching/Departure Angle(°)

19/15

Front/Rear truck(mm)

1506/1466

Front/Rear suspension(mm)

1120/930

Max speed(km/h)

95

Front/Rear Axle Load(kg)

2470/4025

Modified Description

1. Equipped with several buckets,self-discharging founction,hydraulic operation for convenient dumping

2. Part of container is controlled by hydraulic system,self-discharging dump

3. Sealed container and no secondary pollution

Composition

Basic composition:chassis,cylinder,subframe,roll-over stand,supporting leg,

lock frame,lock cylinder and multiple reversing valve

Purpose

The truck is used for the sanitation department of municipal and large-scale factories and mines carry a variety of waste.It also can be used to transport dust, sand,stone,soil and other bulk materials.It can transport in the mines or coal as well.
Dongfeng 3Ton camion à ordures camion à ordures photo 1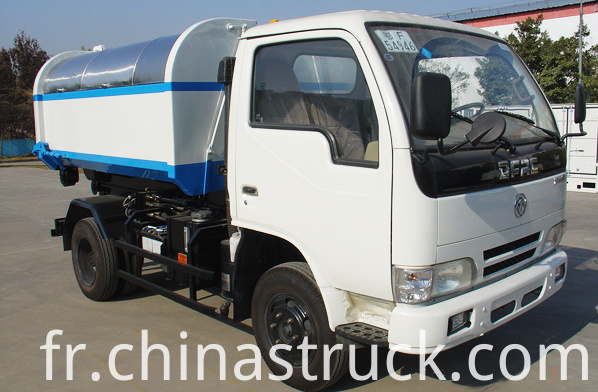 Dongfeng 3Ton camion à ordures camion à ordures photo 2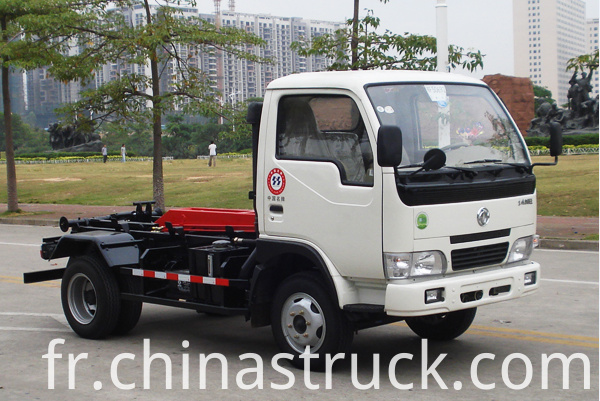 Dongfeng 3Ton camion à ordures camion à ordures photo 3
Dongfeng 3Ton camion à ordures camion à ordures photo 4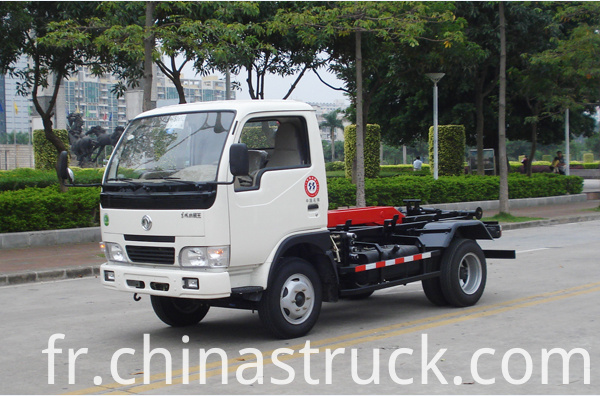 Dongfeng 3Ton camion à ordures camion à ordures photo 5
Groupes de Produits : Camion à ordures > Camion à ordures détachable