3 axes 40m3 NaOH semi-remorque citerne liquide
NaOH liquide pétrolier semi-remorque également appelé réservoir NaOH semi-remorque ou camion - citerne liquide NaOH qui est le navire - citerne qui sert à transporter le liquide NaOH
Nous utilisons un réservoir d'acier doublé en PE (réservoir en acier doublé en plastique) pour transporter l'acide sulfurique dilué, le liquide NaOH, l'acide sulfurique, l'acide chlorhydrique, l'hydroxyde de sodium liquide, etc.
Notre société-Yuchai Dongte Special Purpose Automobile Co., Ltd est le principal fournisseur en Chine pour les navires-citernes chimiques, nous nous concentrons sur les pétroliers chimiques et anti-corrosifs, tels que le pétrolier à l'acide sulfurique, le réservoir d'acide chlorhydrique, le réservoir de liquide NaOH, le pétrolier à base d'hydroxyde de sodium , Pétrolier, réservoir d'asphalte.
Les spécifications pour une semi-remorque à citerne à base de NaOH de 40 000 litres
Overall dimension(mm)

12,500x2500x3450

Total mass(kg)

46,000 kgs

Kerb mass(kg)

9,600 kgs

Rated load mass(kg)

36,400 kgs

Tank material is Carbon steel

Tank outside material

Carbon Steel Q235A

Thickness of 6mm for tank body,and 8mm for shell ends

Inner: PE lined steel,18mm thickness

Tank baffle

4 PE lined steel baffles installed

Tank compartment

One compartment

Tank accessories

Manhole

2 sets DN500mm all plastic made

Manhole cover

2 sets all plastic manhole cover

Vent valve(Air valve)

2 sets air valve

Tank charging type

2 sets manhole charging

Tank bottom outlet type

Tank bottom discharge(Bottom outlet)

Discharge valve: 2 sets DN100mm discharge outlet

Spill boxes

2 top spill boxes provided containing as follows:

A. 2 spill boxes containing vent valves

B. Drainage pipes fitted to each side of each top box

Walk way(Tank roof)

Tank top adopt ABS asphalt anti-corrosion cover

Ladder

Steel anti-slip rungs ladder,installed at front and rear

Reel hose holder

2 sets steel Tube

Discharge reel hose

2 sets anti-corrosion reel hose
Semi-remorque à citerne liquide NaOH photo-1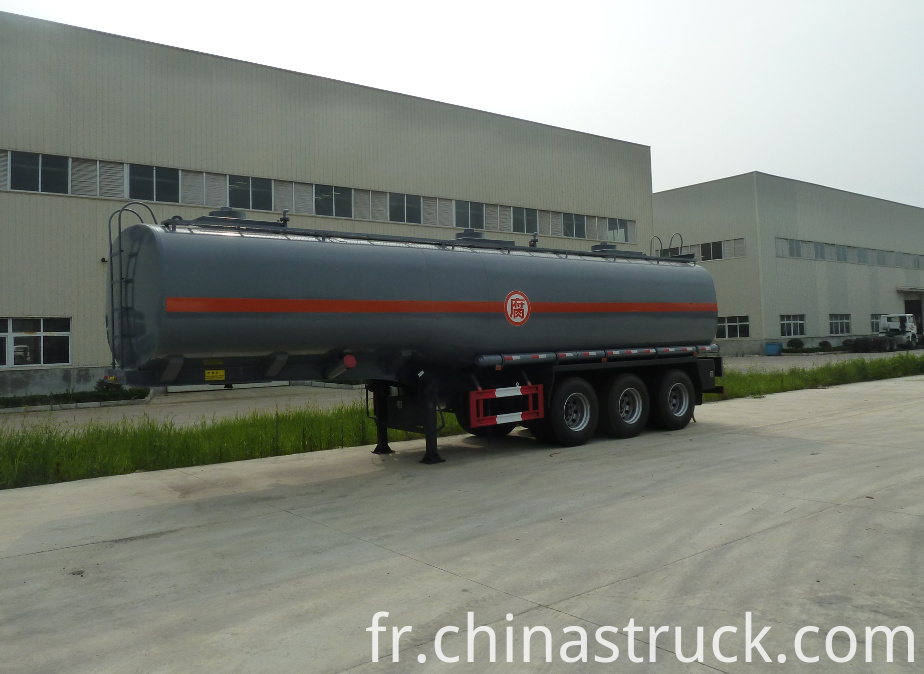 Remorque-citerne liquide NaOH photo-2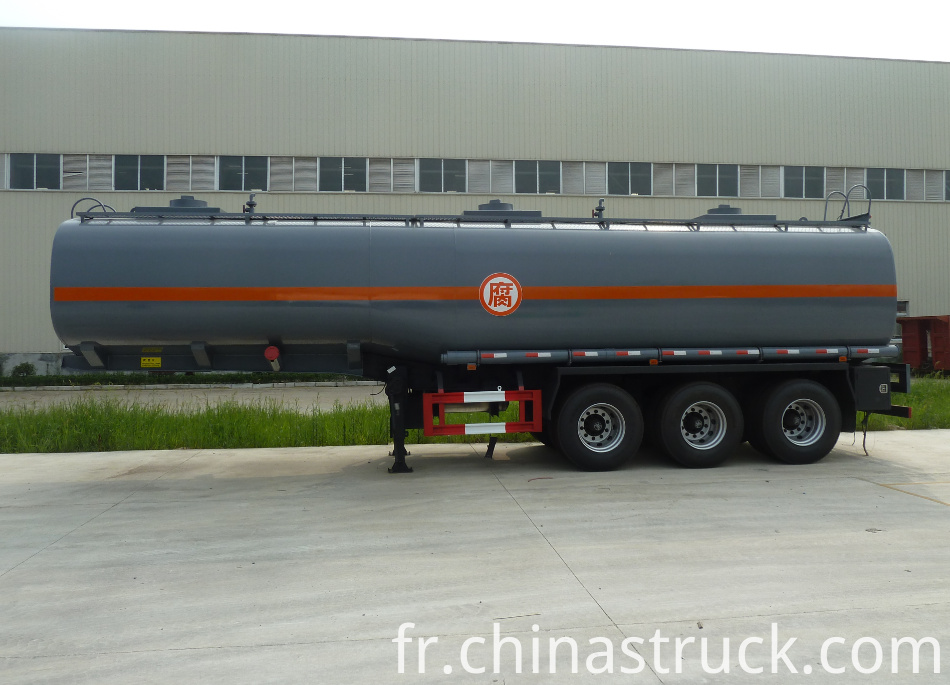 Remorque-citerne liquide Naoh de Naoh-3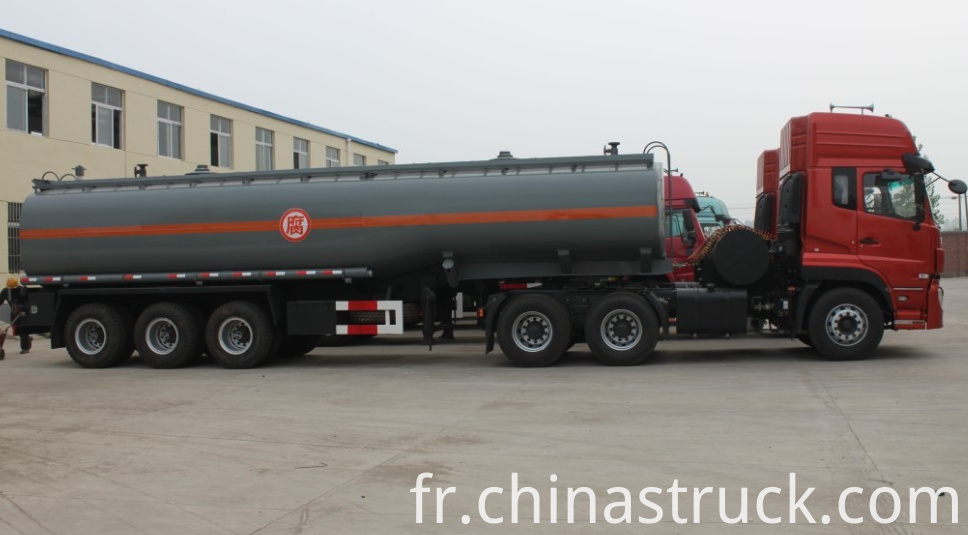 Pour plus d'informations sur nos navires-citernes, n'hésitez pas à nous contacter.
Groupes de Produits : Navire-citerne pour produits chimiques